P1800S for sale 1965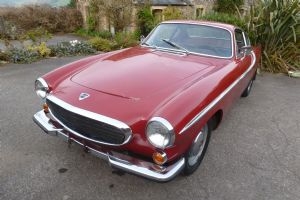 VOLVO P1800S 1965.RUST FREE
LHD California car Perfectly sound and very good structure.
Mechanically strong with good oil pressure and compressions Very good manual gearbox with working overdrive.
Suspension and steering overhauled and new tyres
Up to MOT standard and running very well.Needs paint and interior trim, Trim damaged by California sun but that sun has kept the rust away
£ 18,750
Jeff Wilde email: novahwood@msn.com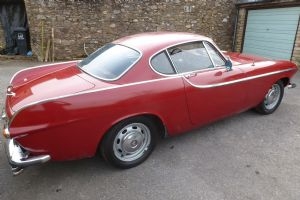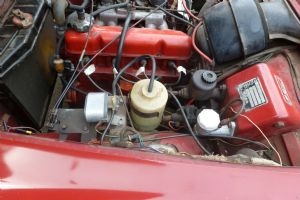 PV544 Rally Car for sale - £15,000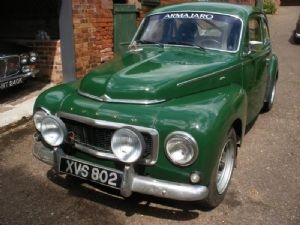 1962 PV544 LHD rally prepared although not used for c 10 years.
Good basically solid car, which just needs living in.
Sound modified B18 on Dellortos, 135bhp dyno sheet,
O/D,
Cage,
Seats & interior,
Plumbed extinguisher(s),
Comfy fully equipped nav office,
Rewired fully relayed & fused,
5 'minilites' with tarmacs,
4 steels with winter tyres.
Twin Bilsteins & discs.
Full sump guard.
Body ok and sound tho some tidying up required, one wing is fibre, paint is 'utility'.
Ex California car with some history back to then & some from UK, up to date V5 and was mot'd last year.

£15,000, might p/x for later road Volvo suitable for softer regularity-type events.
Sale due to change of plans 07801 668808 / terencegbradley@gmail.com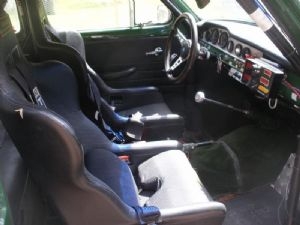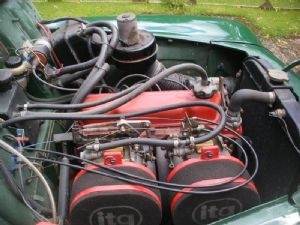 1966 Volvo Amazon 121. £15 000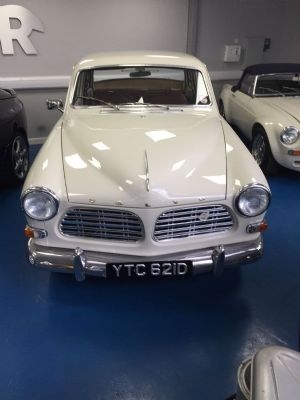 1966 Amazon in excellent condition.
Currently stored at BCCR - Bristol Classic Cars, who have totally serviced the car (new tyres, re-cored radiator, new master clutch cylinder)
As well as giving the bodywork a complete clean up and careful restoration. Now looks amazing!
The car is a great runner, it has overdrive (plus rear seatbelts) would make a superb 'social' car.
For sale as Mark (the owner) doesn't drive! Just loved the car so much, but now needs the garage space back.
The car has been dry garaged and driven intermittently for the last 18 years.
Asking price is £15,000.
Contact Mark on 07770 670633 or 0117 9299005
Email mark@aproductions.co.uk