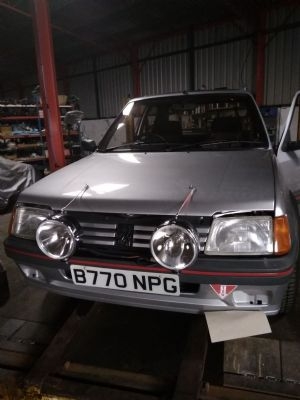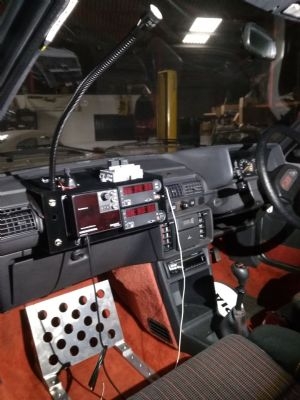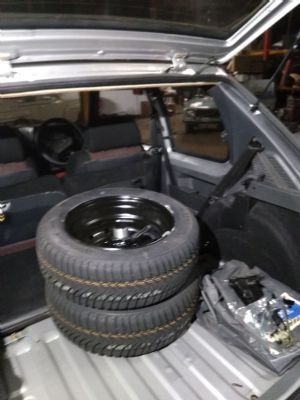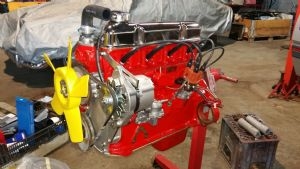 The workshop has been at full capacity since the RAC Rally, so Emma's PV still has no exhaust back box - this is unusual for us, we usually like to have the car back in full rally readiness within a week of an event...
This blog has been neglected somewhat over the past 2 months, partly due to some timely work providing video opportunities for our YouTube channel, which then calls into question the viabiltiy of this news page: if you have an opinion please email me at volvo@amazoncars.co.uk, or even call 01379 388400!
So, a Jensen P18 arrived shortly after the RAC, worried about back axle noise. Yes, there was a noise increasing with speed on the coast side of the crownwheel, but typically quiet on the drive: our conclusion was that it would take more than £1000 to rebuild, and probably make no appreciable improvement. So we ended up by fitting a new set of springs, which improved the handling infinitely, and suggested Hardy Engineering if he wished for a reliable second opinion on the diff noise.
Then Ludo's Peugeot 205GTi arrived. This is a 48,000 miler series1 Pug, in good cosmetic condition (although the Webasto sunroof does what they do best: water pouring onto the driver's seat), but the maintenance had been very neglected.
We had 2 weeks to turn it around in readiness for the other big international event in the UK after the RAC: the Land's End to John'o'Groats endurance event. Make no mistake, this is a tough event particularly on the navigator: very little sleep, many miles, usually tough conditions through Wales and into Scotland.
We had a gorgeous 205 "E797 UNF" that replaced my RS2000 back in the 80's: it was, and is, such a superior car. Sadly we had to sell it since we didn't have enough storage.
The remit was...
Create the rally desk
Service the car, ready for LEJoG
So that last proviso resulted in...
Independent loom, fusing & relays for...

My beautiful navigator's desk
- 2 clocks
- International3 tripmeter
- Map light
- Plot light
Pair of PIAA driving lamps
Heater fan switch (the rheostat had died, I shall sort this out better next time)

Sort out

Courtesy light switching
Map light terminals
Rear shock absorbers replaced with Bilstein B4's (we don't want to stiffen up the rear suspension any more, hatchbacks have hard rears already due to the expected rear end loading)
Wheel studs & nuts fitted, in place of wheel bolts which are awful to fit in the dark, with snow or mud lying around you.
Fit Winter tyres on steel rims
Secure 2 spare wheels
Full engine service
Tailgate gas struts replaced
Gearshift was horrible! We've fitted new linkage throughout

Carl Chambers is very experienced with hotted up Pugs, and will be...

Replacing the cambelt, tensioner, water pump & alternator belt
Plus casting a quick eye over the car

Rob Kitchen has been providing a wealth of information from his decades of rallying a 205 - he's made life so simple for me!
And in the meantime we've built up a K-cam B18 for twin carbs, going into a customer's 220 estate in time for his planned tour of Europe...