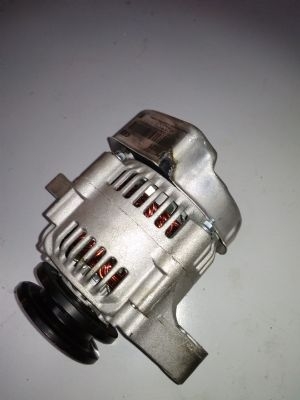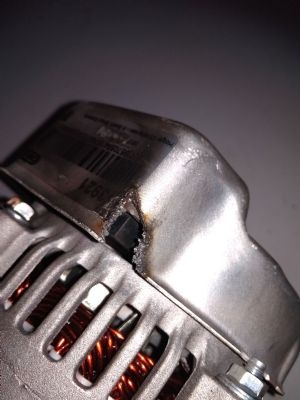 Gareth & I competed on the Vale of Clwyd on Saturday, in his beautiful pastel blue Amazon.
What an excellent event, and tightly timed: I never had a moment of looking at the time of day to see how much longer it would go on for! Indeed Dave Richards and I sat plotting Reg6&7 together at the lunch halt, finished it with 4' to spare, threw down my cold pie, chips'n'gravy and clocked out.
Reg2 Deeliarity unsettled me: these should be a bit of a rest (just do what it tells you to do), but having spotted the LWT (longest way round triangle) I then skipped over the "slot R" soon after. Really I wasn't very sharp all day, although the tricky speed changes during the afternoon were handled very well by the Curta (including having to calculate back 3 miles after forgetting a speed change: one of our rare 1s penalties!).
The tests were all very good, and lots of them: "9" was on thick grass and just like driving on ice: the only solution to going briskly is very knobbly tyres, but they wouldn't be suitable for the rest of the event.
The Volvos of Paul Dyas (Martyn Taylor) and Harvey Steele (Martin Pitt) had an excellent outing, both finishing at the head of the board.
Emma & I are now checking the finals for the Iceland Rally, we have the bill of lading for her PV so we get to collect her on Friday...
Allternator faliures
You may recall a few weeks back I rescued a customer who was setting off on a month of continental touring in his Amazon, and ground to a halt just outside Dover. New alternator fitted, and he was on his confident way again.
At the time I observed that his new squirrelcage alternator had no earth, but couldn't see how he had managed to run the car for a couple of months: surely it had nil charging?
He left the alternator on my bench, and I spotted how it had (sort of) managed to charge: it had been arcing as you can see in the photos! This gave the battery enough to keep going in the fine summer weather, but that (Friday?) afternoon was filthy rain and dark, and the arcing just didn't permit enough charging current.