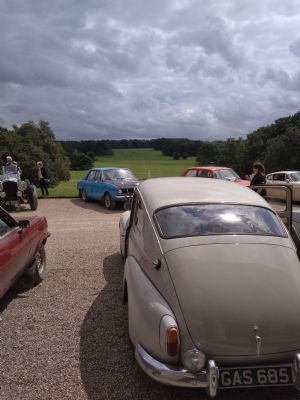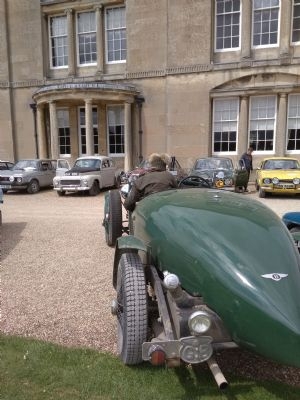 We had a great day out on Sunday.
Scrutineering all completed on Saturday afternoon, Amy sat at SigningOn plotting the regularities that had been given, whilst I found out that drivers really have absolutely nothng to do. Nothing! There's only a certain number of times you can kick the tyres and check the oil before it becomes repetitive.
In brief, the rally was the freshest feeling event that I've seen in years, quite possibly due to the team being non-Historic background, with the sage advice of Niall Frost on hand to help.
As for the Special Tests: I haven't seen this style in over a decade, the EAC in the noughties was very similar: fast, broken surface, the ability to get the car nicely unstable - they were all superb.
But I am biassed: they suited the car well, and it showed as we achieved better results on test than I've ever been close to before. At one point we were 4th fastest overall.
Amy was navigating, and whilst the speed changes taxed her as much as everyone else, she rated the Regularities as the best she can recall this year - to get 50s/10s/20s on a regularity, and be amongst the top performers illustrates the taxing nature of the day.
With 2 regularities and final test to go, our rear brake pipe got sheared clean off by a rock - I jury rigged it, but we spent the final 1.5h limping around very conservatively: the regularities were okay, but the test was just not the time to go fast - and we dropped from 2nd overall on the event to 4th.
However it was the Volvo 144 of Harvey & Martin that snatched 3rd overall in front of us - so that was a pleasure to see.
Anyway, we were delighted with the car, the rally, and our own performance - 4th overall was a splendid result.
The PV544 is now ready to rally again, since Richard & Melvin (the AA men) created a new brake pipe and bled the system allowing me to be in bed before 0100 Monday.