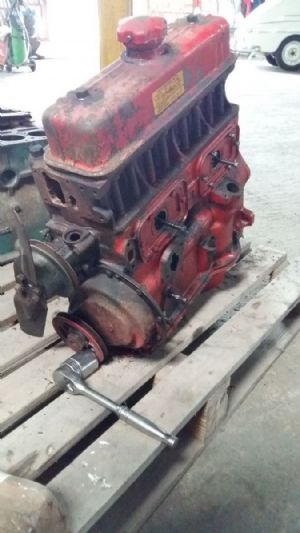 We're working on a batch of videos right now, annoyingly the "aftermarket servo fitment" went awry early on: I forgot to switch the microphone on... oh dear.
We sold our last full B16 motor to a boat specialist on the Thames, which is really pleasing to find a good home for such a rare item, and I shall try and request a photo of the vessel from them.
A few years back I was pleased to service a pair of B30's fitted to a gorgeous "slipper" craft, sadly we haven't seen that customer recently.
And today I have an enquiry for a B30 bottom end, which is very unusual: they are just so unstressed and strong you wonder how they let go - fortunately I have two, plus a full motor so the customer should be pleased.
Sophie's 245 is on the road: we bought it a year ago and straight into storage: when I came to start it last week #1 cylinder had coolant in it (although no appreciable reservoir loss) - it's running nicely at the moment, but I shall whip the head off and see what's going on, and replace the cambelt etc at the same time.
Amy was out in Niall's Pug at the weekend, claiming 3rd overall on the event - an excellent result on Niall's home turf. They're off to Donegal at the weekend to "recce" the rally out there before entering next year. I think that was the excuse...
We're both out on our local rally, the EAC, late in the month, I'm in Gareth's Amazon, Amy I have no idea! Then the following week I'm out in Emma's PV with Amy on the White Rose, last time we competed together was the Devil's Own where we had a cracking time!