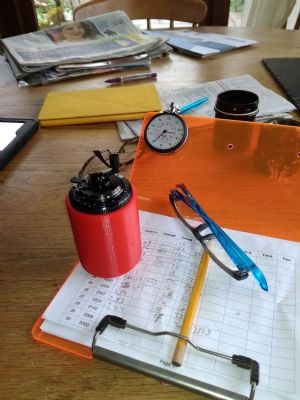 Constant's 130 Amazon is off the ramps now, after its Phase1 prep for the next Peking2Paris run

He'll do some UK competition in it for shakedown
We checked his Buttkereit engine performance, and it is identical to our own competition unit, yielding 10.6s for the 0-100kmh on its 4.88 axle

This ties in with Paul Dyas' motor which he built himself using Buttkereit's KG17 camshaft, which also does 10.6s on a 4.56
And our own 280cam motor which also does 10.6s on the 4.56

Craig's 123GT is on the ramps, some minor fettling to be done.

We built his motor last year which he's delighted with

Sadly Gareth can't make the next Historic rally down in Kent, the Hughes. So I shall almost certainly go out racing our 22' sailing boat instead - in spite of my need for more practice with the Curta!

To which end Amy has given me a 15mile regularity route to do, she has the staff answer...
Also, on the topic of motorsport, Harvey (who once again set some blistering test times in his 144), gave me a video link of the Volvos on the Ilkley.