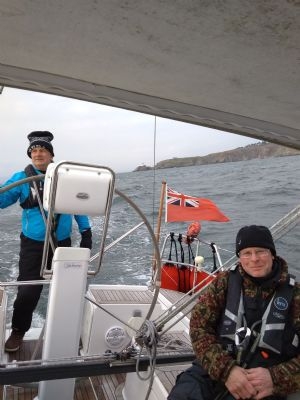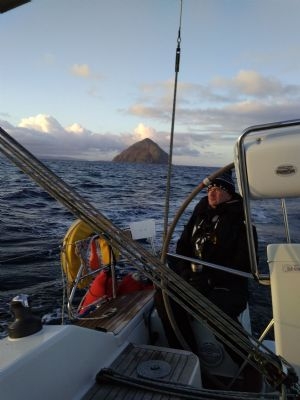 Emma tells me that last week was jolly busy, enquiries covering the span of our knowledge: B4B engine & distributor, to D-Jetronic fuel injection.
One of the delights of working with my wife is that her technical knowledge is very good, which makes relayed queries very easy to deal with on the rare occasion when she can't answer immediately.
Why was she holding the fort? I got 6 days employment delivering a Hanse320, in brief the trip went like this...
Thursday morning: depart Hamble

no wind, fog at night, so we had to use the engine
another foggy dense night on Friday, still no wind

110litre fuel capacity forced us into Plymouth Yacht Haven - the sense of history is tangible, plus several Grey Funnel ships (warships, German & RN)
Around Land's End, Saturday night saw us in big seas off St David's Head - nobody felt well during this
Sunday night, into Dun Laoghaire for more fuel
Monday morning (first photo, departure from DL) and sailing at last, a cracking Westerly saw us eating up the miles
Tuesday afternoon, alongside James Watt Marina in Glasgow, and off to a well earned curry.

second photo passing Ailsa Craig in the Clyde approaches