Snowbound in Suffolk - PV544 ready to go
Snow!
27/2/2018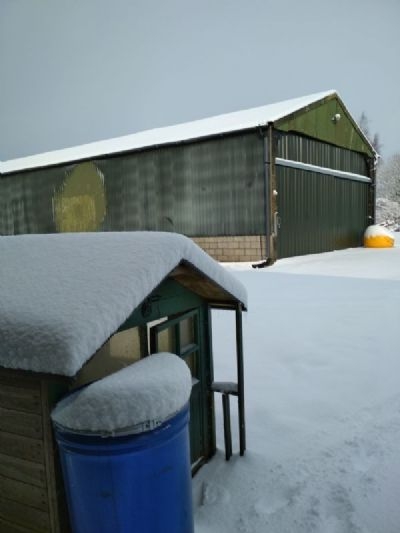 Sadly we'll be shipping nothing from Amazon Cars today, but hopefully tomorrow the backroads to us will be close enough to clear to get our delivery vans down here again.
As for the the PV544, "GAS" is ready to roll, snow tyres fitted. I'll head out to Cheshire early on Friday, to try and avoid the M6 traffic around Stoke, then scrutineering in the evening.
Right now it looks like the rally on Saturday will be clear of fresh snow, but quite probably the lanes may have shaded vestiges of ice/snow to be careful of...