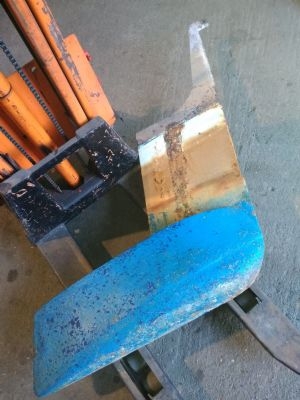 Happy New Year to all our Volvo cognoscenti and enthusiasts, from all of us at Amazon Cars - I wish you all a prosperous year.
We've just put another video onto Amazon Cars' YouTube channel, a short one covering the brake bias valve(s) on OHV disc braked cars.
If your brakes are not pin sharp, have a look at this.
And what on earth is that photo, I hear you cry.
It happens to be 800kg of Anderson22 lifting keel, that Amy, Simon & I removed from our little sailing boat. The reason I list it here is that it occurs to me that my Volvo 142 was only a little bit heavier than this keel a couple of years ago - which seems extraordinary that one can get a 140 this light, or that my yacht is kept upright by the equivalent of a Volvo hanging underneath it.
Strange musings, you can blame the holiday period!